PickUp locations throughout Houston, Texas

Our corporate office is 2100 West Loop South Suite 900 Houston, Texas 77027. Monday thru Friday 8am to 5pm.
At this location we do have individually wrapped packages which contain 30 frozen wheatGrass Shots and ice packs in an arctic foil packaging. All sizes can be ordered and picked up at this location but may be packaged seperately, located in a freezer on site. We do accept check or cash(no tax), otherewise credit card payments must be called in or placed through website.

Farmers Market at Imperial, 234 Matlage Way, Sugar Land, TX 77478
Saturday 9am to 1pm Imperial Sugar Farmer's Market
At this location we have 6 packs, 30 packs, and 90 packs of GrassShots. We like to consider this our education booth where we are able to give out free sample shots of the wheatgrass and answer any questions people have about our product and wheatgrass and better wellness in general. Please stop by and chat with us, and of course get and try our wheatgrass product. You tell us do you feel the difference. Usually within a week.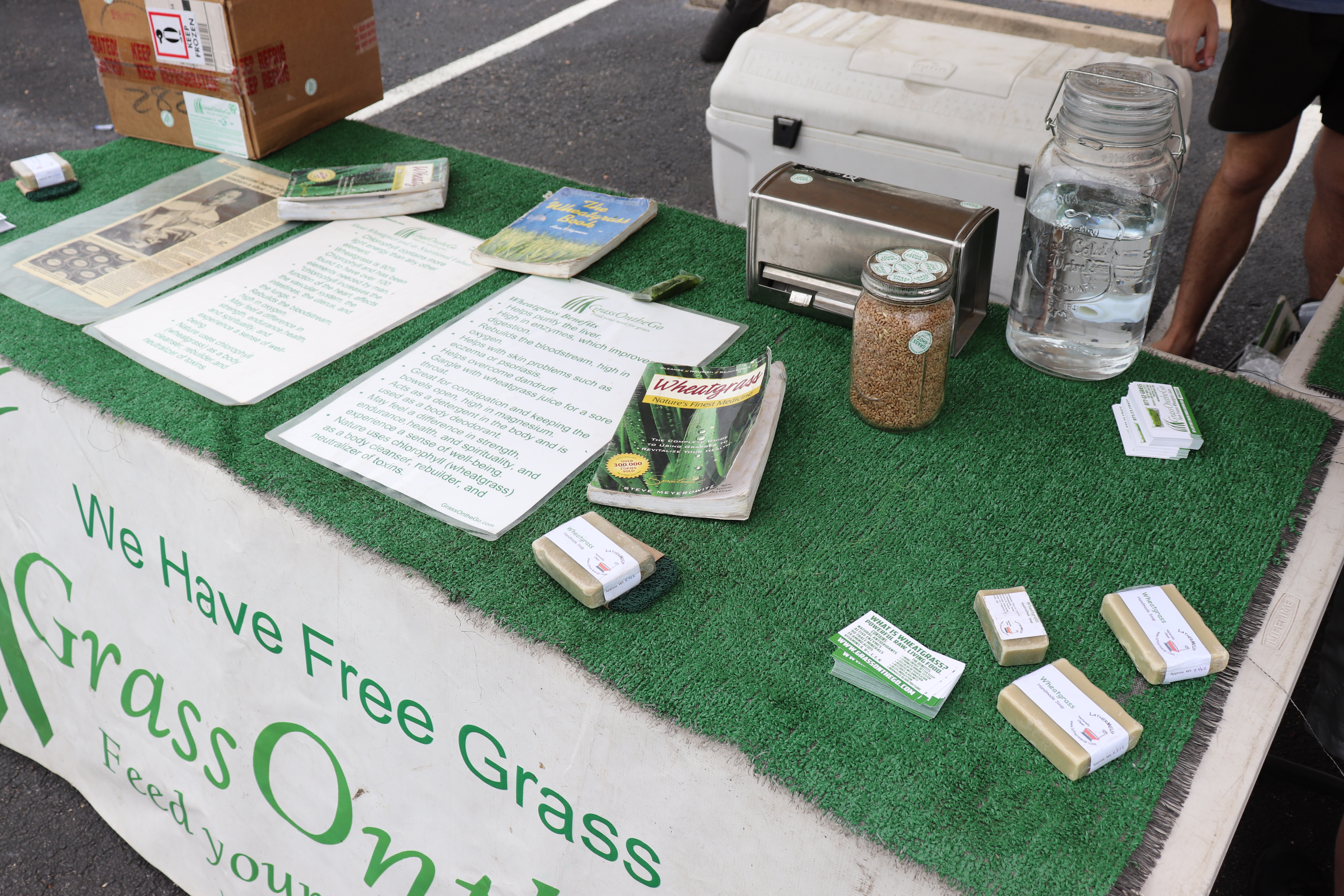 Coming Soon!!!

Central City Co-Op we are working on teaming up with Central City Co-Op to have a freezer onsite for wheatgrass pickup available to Central City Co-Op members.